Gift Cards
For a marvelous shopping experience!
The Liu Jo Gift Card is an easy, sensible and most appreciated gift: the special card entitles the recipient to select their favorite pieces within the Liu Jo range of collections.
Find your store
Terms and Conditions
FAQ
"Liu Jo loves you" card
Liu Jo rewards your loyalty!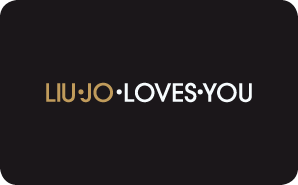 "Liu Jo loves you" card has been designed to reward you for your purchases and turn them into exclusive benefits: every time you spend more than 200€, Liu Jo will send you a voucher that you can spend by the end of the following month.
Find the participating stores
Read the Rules