Buy from Store
Couldn't find that special item in the shop which you've been eyeing up in your favourite size or colour? Liu Jo has come up with a smart solution for you: at our points of sale with the Buy From Store service, you can purchase items which are unavailable in the boutique, but available on liujo.com, via a tablet. A shopping experience that is always new and closer to you, made unique by the special support of our shop assistants, who are real Liu Jo and style enthusiasts. In store, you can pay for orders at the POS and choose your preferred shipping methods, including boutique collection. We're expecting you!
Discover the rules
Discover the partipating stores
Click & Collect
Click & Collect
Don't fancy waiting for the courier and can't wait to collect your online shopping? You can collect your online purchases directly from your local shop with the Click & Collect service. Simply go to the selected store, show your order number and collect in a few moments. If you like, you can also try your items on in the fitting room, get inspired by combinations suggested by our shop assistants, or simply return them. All in a click!
Discover participating stores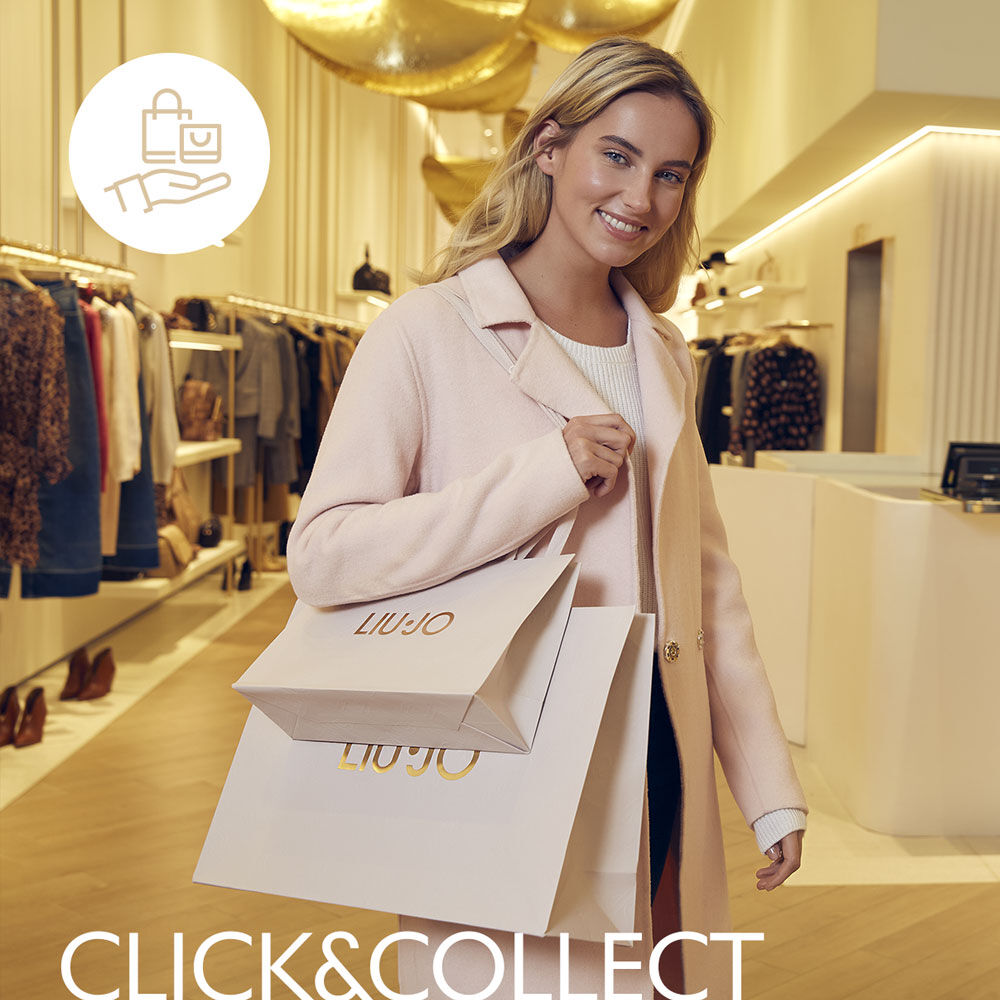 Reserve in store & Back in store
Did a must-have garment catch your eye on liujo.com, but you'd prefer to try it on before buying? Starting today, you can reserve that eye-catching item to try out in real-life at your trusted Liu Jo store using Reserve in Store, with no commitment and in complete safety: it's just a simple click from the product page. If the item you want is not available in the selected boutique, the Back in Store service will contact you when the item is available again. What else?
Discover participating stores