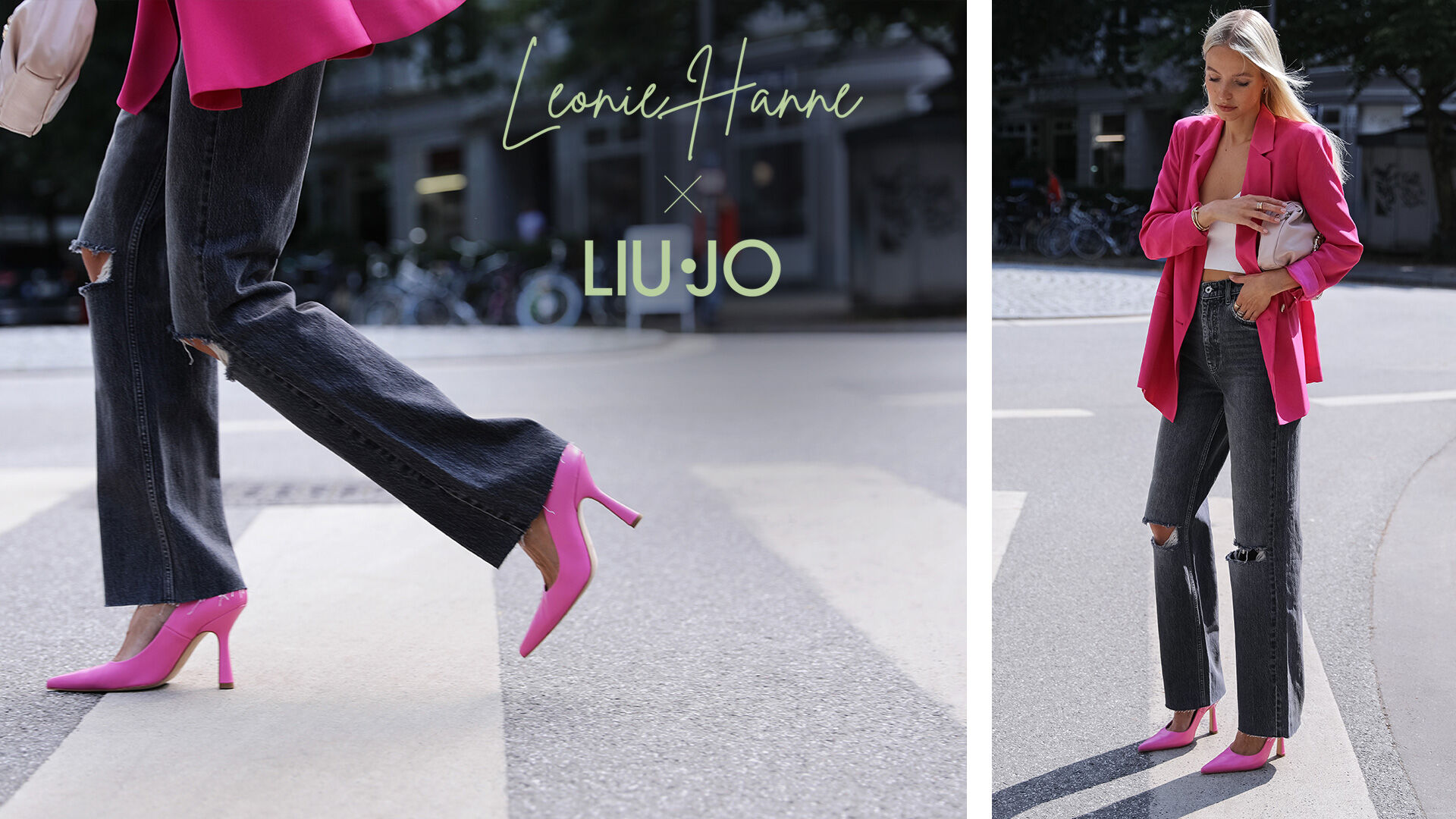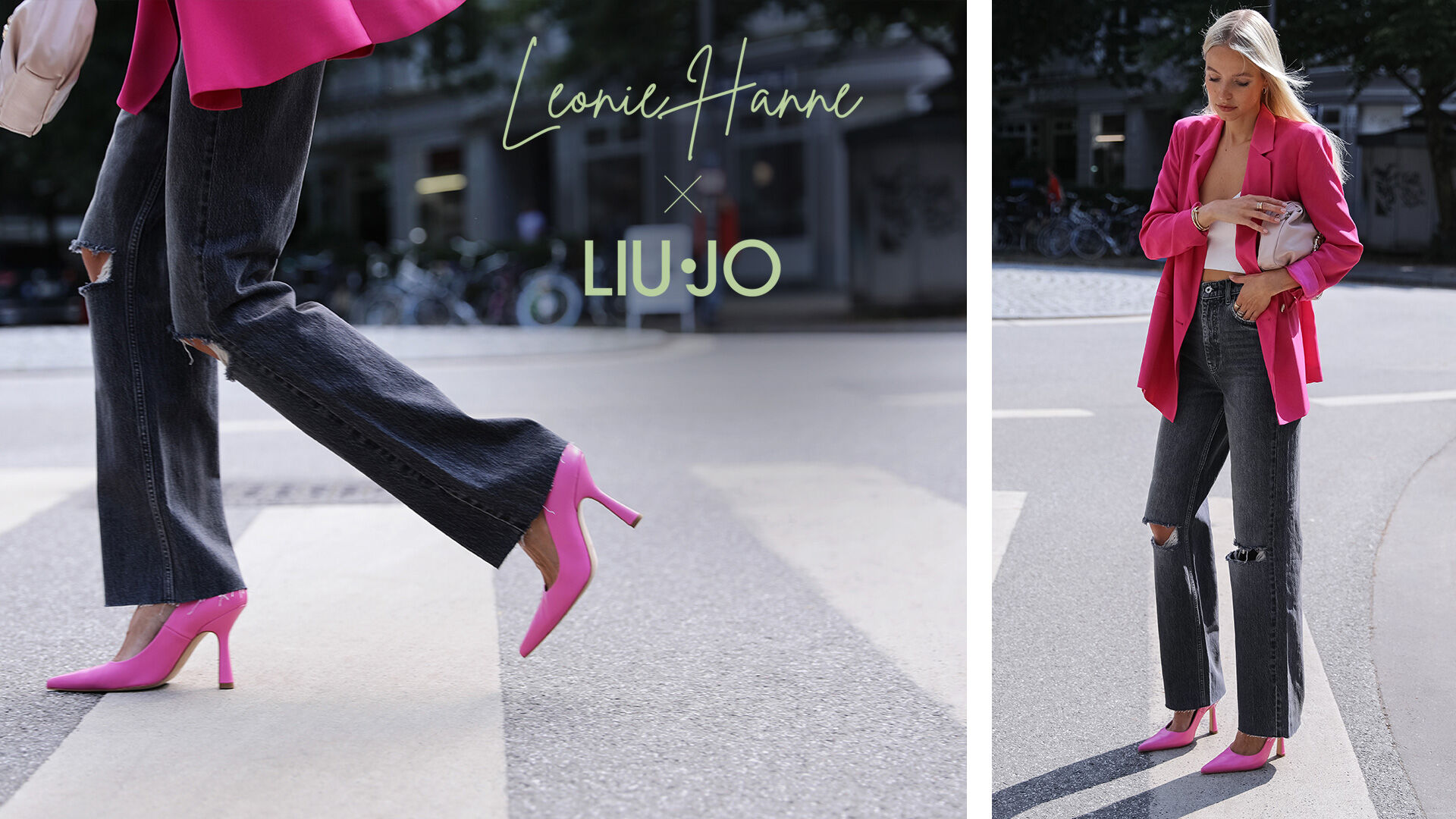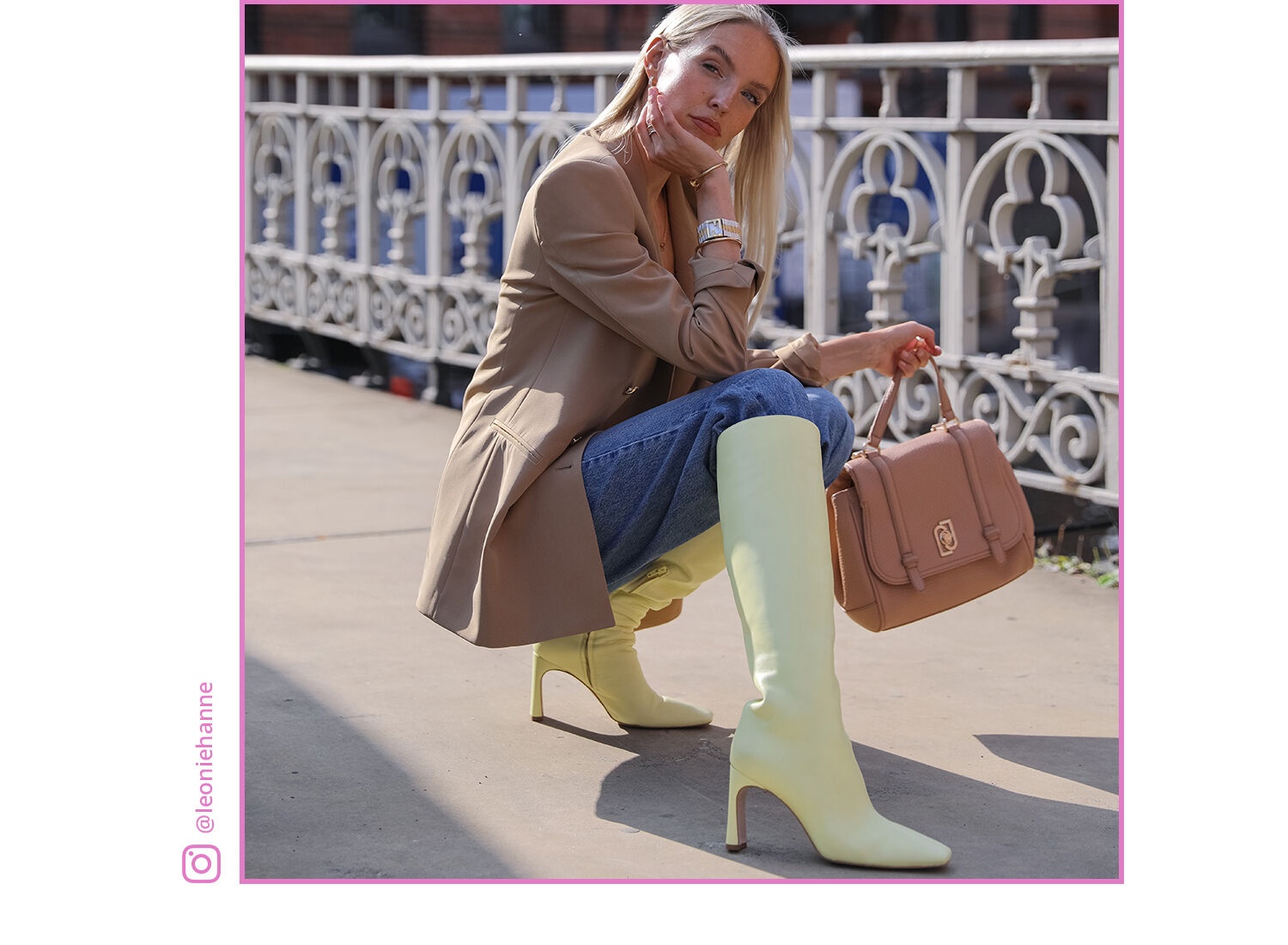 Leonie Hanne x Liu Jo
Whimsical, chameleon-like, dynamic. Liu Jo presents the new shoe capsule created in collaboration with Leonie Hanne, a concentrate of femininity and glamour with a wow effect.

From boots to court shoes, seasonal footwear comes alive with colour: lollipop pink, soft yellow, lime green.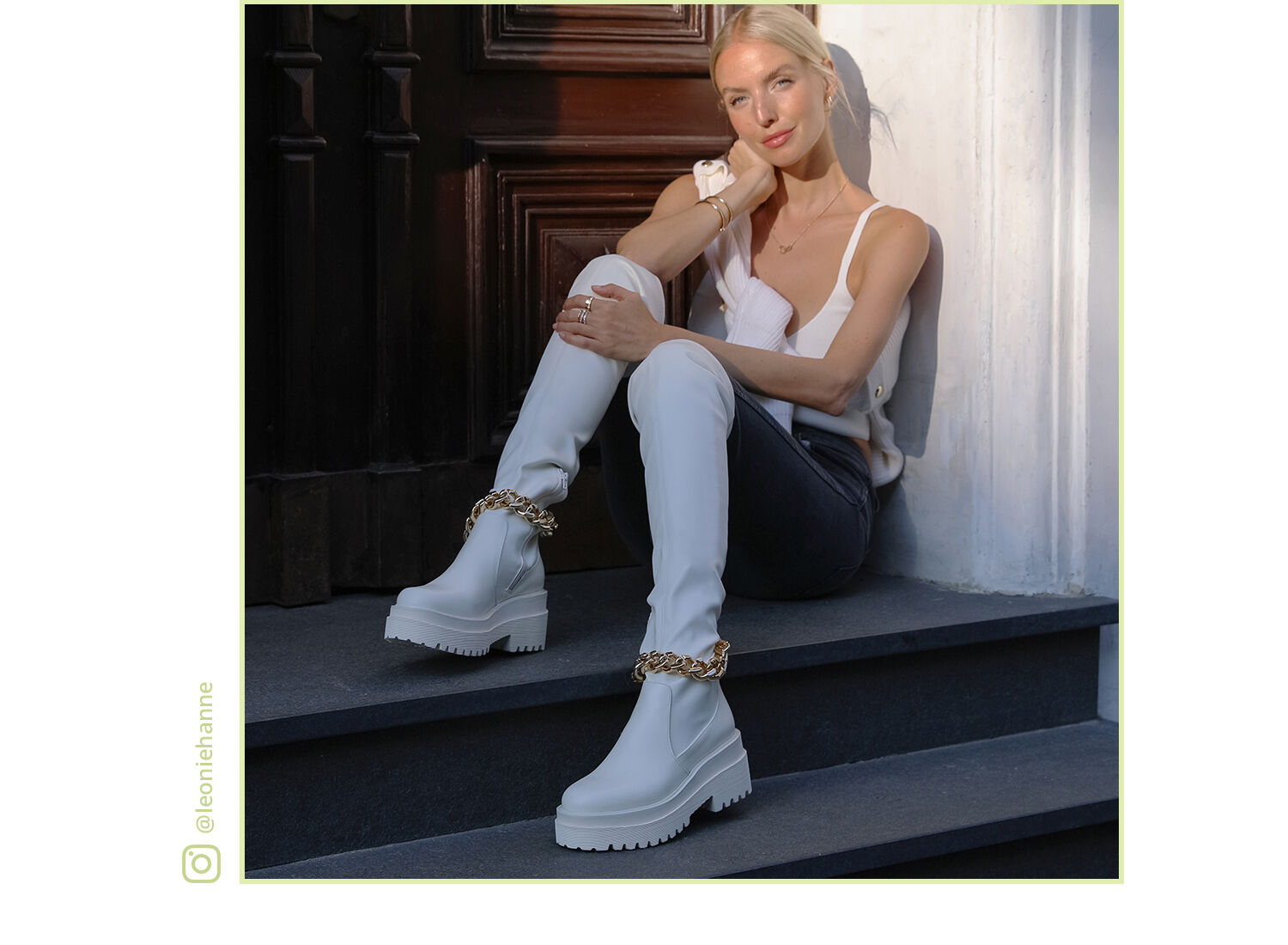 Glamour on the go
Glimmers of light enclosed in golden chains, the soft and ultra-stretch touch of the thigh-high model, the timeless elegance of the high-heeled boot: a magnetic style at every step, revealed through flashes of architecture and metropolitan scenarios.